Together we grow as a community.
Generation Next Fashions Limited.
Today's innovations.
Tomorrow's leader.
Generation Next Fashion's Limited believes in several core values that keep us an industry leader
a message from our chairman...
Dear Valued Shareholders,
I deem it to be an exclusive privilege for me to place before you the Annual Report along with the audited accounts of your company and auditor's report thereon for the year ending in June 30, 2018.
Business Condition:
The year 2018 has been another successful year as we were able to achieve sales growth in spite of extreme competition in the global apparel sector. We overcame all odd situations that prevailed during this period.
Financial Aspects:
It is encouraging to note that this year, sales revenue has been increased by 22.69% compared to last period, while EPS has increased by 87.04%.
BMRE & EXPANSION PLAN:
You should be happy to know that we have successfully completed our BMRE with huge expansion works. We have successfully installed all heavy machinery, including the set up of Knitting, Dyeing and Sewing machines. Very recently we have finished construction of the new building and now have an area of 1,50,000 Square Feet. This has created an employment opportunity for an additional 2,000 in staff and workers; giving us a rise in export volume from Tk. 327.96 crore to Tk. 402.38 crore. Our export target in the coming years is projected to be Tk. 700 to Tk. 750 crore.

Total asset of the company now stands at Tk. 709. 41 crore, which was Tk. 639.73 crore in the last year. We have further added new retailers in our customer bank:
A) Norma- Germany
B) Vermont Teddy Bear / Amazon USA
C) NKD Services GMBH - Germany
D) Kauf Land- Germany
E) Dunues Storg- Ireland
F) Kroger - USA
Human Resources:
The foregoing achievements would not have been possible without the dedication and selfless commitment of our employees who are the foundation and backbone of our company.
Conclusion:
Here I would like to take this opportunity on behalf of the Board of Directors and express our deepest appreciation to all our valued customers for their confidence in our products. I would also like to convey our sincere thanks and gratitude to all the employees for their tireless efforts, to the suppliers for their quality goods and to the esteemed shareholders for their continuous support and interest for the welfare of the company. We also hope that the same support from all stakeholders will continue in the coming year. May Allah bless us all.


Generation Next Fashions Limited.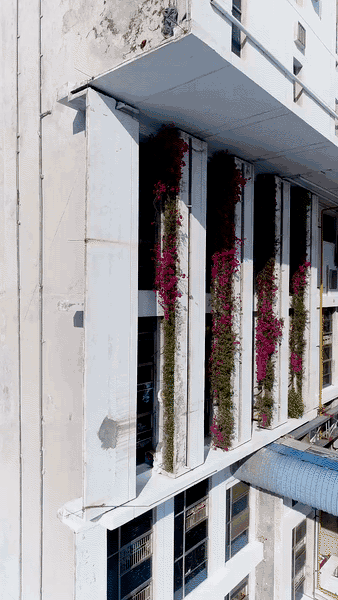 MANAGING DIRECTOR's message
RAJIV SETHI
Dear Shareholders,
On behalf of the Board of Directors and on my personal behalf, I would like to take the opportunity to share with you the 14th Annual General Meeting of our company. The Annual Report containing the audited accounts and auditor's reports thereon for the year ending June 30, 2018, has already been dispatched to you for your kind perusal. I am highly pleased to report that this year, our company has earned a net profit of Tk. 456, 373, 261. During this year, sales revenue of the company has reached from Tk. 3, 279, 614, 648 for the year ending June 30, 2017, to Tk. 4, 023, 783, 905 for the year ending June 30, 2018.
If we look ahead, we are striving to produce more value added products to enhance our retention in order to maximize profitability. The Ready-Made garments sector is now facing a variety of challenges; enhanced compliance standards from customers, new regulations with regards to buildings and fire safety, payment of minimum wages, introduction of social dialogue, management of chemicals and corporate social responsibility. To overcome these difficulties and to meet the augmented costs, the management is striving to make operations more efficient. It is here that we would like to mention our recent completed construction of a new factory building with an area of 1,50,000 square feet. This will indefinitely increase our volume of production. We have also installed world-class new Dyeing, Knitting & Sewing machines to increase our productivity with the aim of giving a boost to our export volume.

Let me use this platform to convey my thanks to each one of you for your continued support and cooperation. We are wholeheartedly working for sustainable growth in the days to come. I would also like to take this opportunity to express my gratitude to our valued shareholders and all of our colleagues. To the Bangladesh Securities & Exchange Commission, Dhaka Stock Exchange, Chittagong Stock Exchange, Central Depository Bangladesh Limited and all regulatory bodies for the cooperation and support extended to us, thank you.
Generation Next Fashions Limited.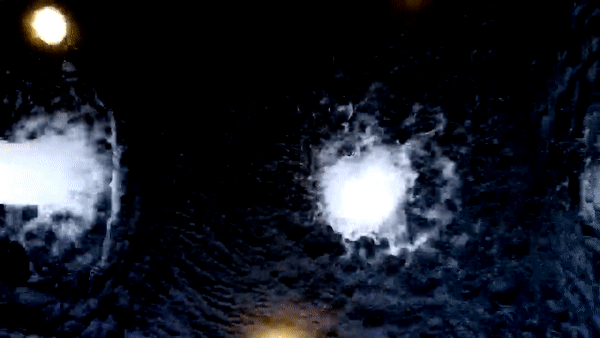 Generation Next Fashions LTD.
2018 Directors Profile.
click below for over 100 years of experience...
Fire Safety & Security
Generation Next Fashions Limited is totally secured in all respect of detection and protection system by addressable fire detection system and alarm in all premises and fully automated stand pipe system. The under mentioned fire protection systems are available in the factory.
FIRE ALARM AND DETECTION SYSTEM
Automatic fire alarm and detection system throughout the factory has been well equipped, the alarm device by automatic initiating smoke detector, multi sensor and heat detector in the event of fire. Other instrument horns, horns strobes light etc.
fire safety plan ensures that the fire safety and emergency response procedures. Its provides direction concerning occupant's safety in the event of emergency. For the purpose of emergency response by both the buildings staffs and workers. The plane details the fire safety system throughout the building to ensure the plan effectiveness it must made available fine command room. The schematic diagram and details the fire safety system available in the factory a rapid response to the emergency at hand.
portable fire protection system
Portable fire Extinguisher are available in the factory that placed near the path of exit travel and its surrounding easily accessible, type of fire Extinguisher like ABCE, CO2 and Foam type.